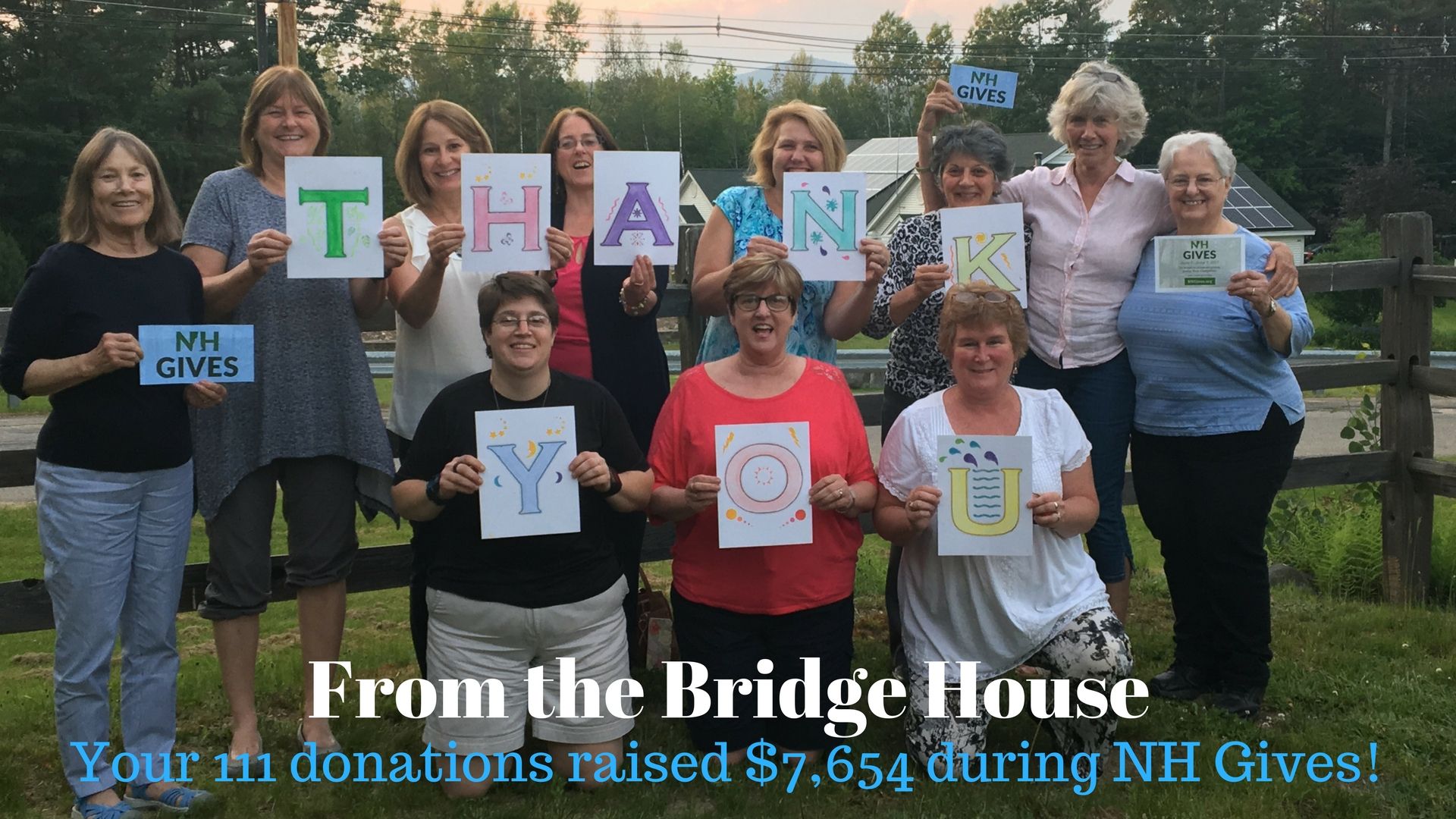 The NH Gives campaign, sponsored by the NH Center for Nonprofits and the NH Charitable Foundation, focused primarily on a 24-hour giving period. Donations made between 6pm on June 6th and 6pm on June 7th qualified toward cash prizes and placement on the "leaderboards." During that whirlwind 24 hours, 3,164 donors raised $310,731 for 292 participating nonprofits all across the state of NH. We are excited to share that the Bridge House ended the day at #6 for most dollars raised and #4 for most donors. The Bridge House raised $6199 from 78 donors in 24 hours!
Donations received before and after NH Gives continued to count toward the campaign as a whole, and our overall results are part of the thank you photo from Bridge House's Board of Directors. Their smiles reflect how extremely grateful all the staff and board members are for the many individuals who supported the Bridge House with donations during NH Gives.
We believe wholeheartedly in the words of oft-quoted, Margaret Mead:
Never doubt that a small group of thoughtful, committed citizens can change the world; indeed, it's the only thing that ever has.
For those who participated in NH Gives and for ALL our supporters who volunteer, provide in-kind services, or make donations at other times of year - we thank you. We certainly couldn't do it without you!