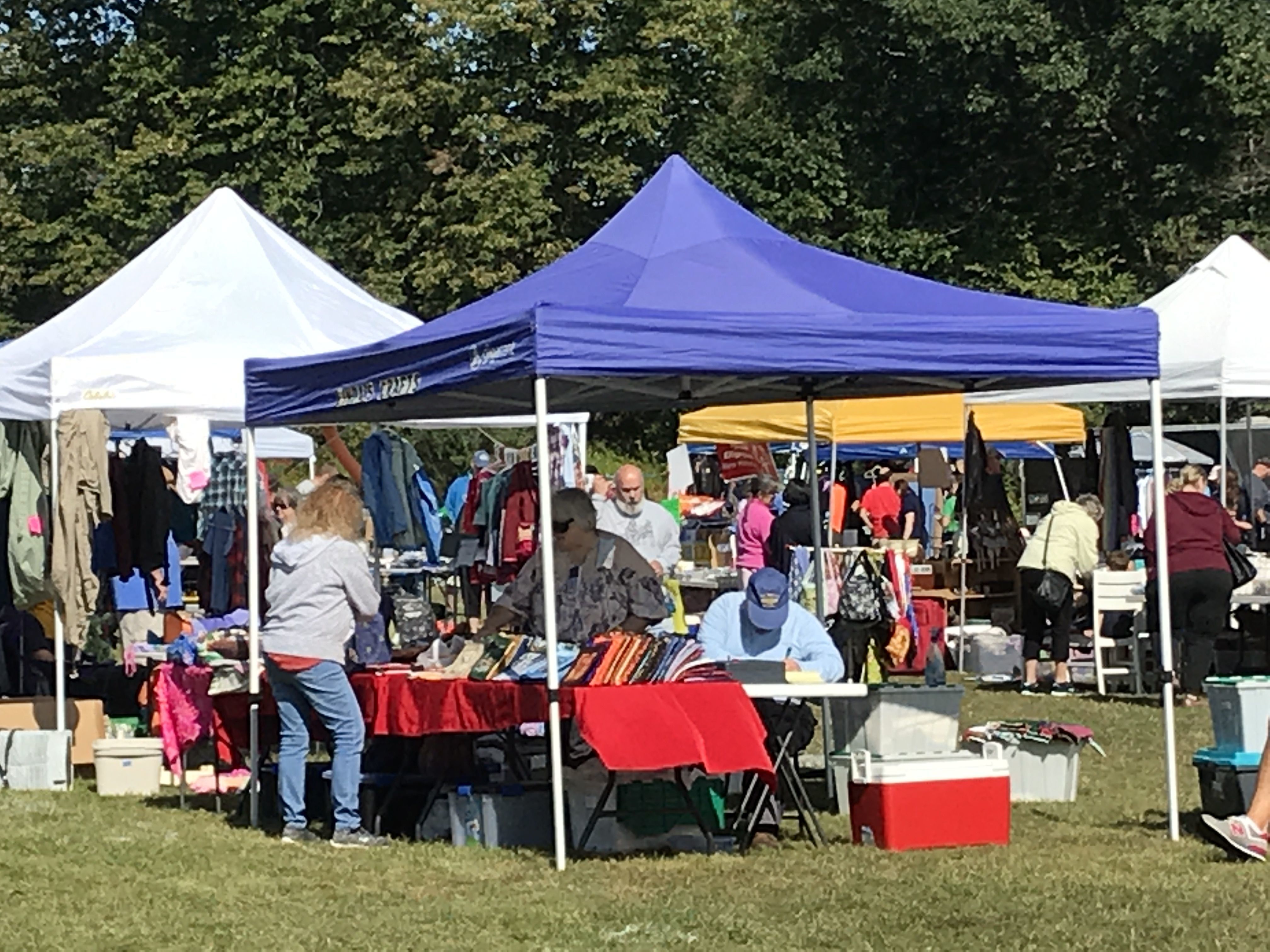 Your location must be in Plymouth to register as an individual site vendor (home, business, private group). 
Anyone can register as a vendor at the community group site at the Plymouth Municipal Airport. 
To register online, go to the DONATE page on this website, click the "other amount" and enter $25 for a private site (or $15 if before August 13) or $35 for a group site space ($25 if before August 13). BE SURE TO ENTER YOUR NAME, "YARD SALE", AND SALE LOCATION IN THE COMMENTS SECTION.
Feel free to add a few extra dollars to cover the PayPal processing fee. All profit from registrations and map sales goes directly to the Veterans Fund. 
Contact sheila@coppertoppe.com for a registration form or more information. 
Follow the Plymouth Town Wide Yard Sale NH on Facebook for updates and comments.